here is a step by step process to adapt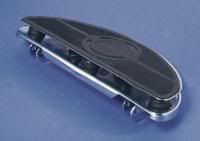 HD Shaker floorboards to stock (OEM) pegs.
remove the c clip holding the bolt onto the bike. (careful not to let it go flying as they are hard to find. i know from experience
)
slide the bolt of the bracket.
the spring and peg should fall to the ground.
put the bolt back into the bracket, sliding the spring in the middle, and replace the c clip. (this is so there are no loose parts and everything is where you can find it)
remove the 10mm lock nuts holding the rubber onto the aluminum peg bracket.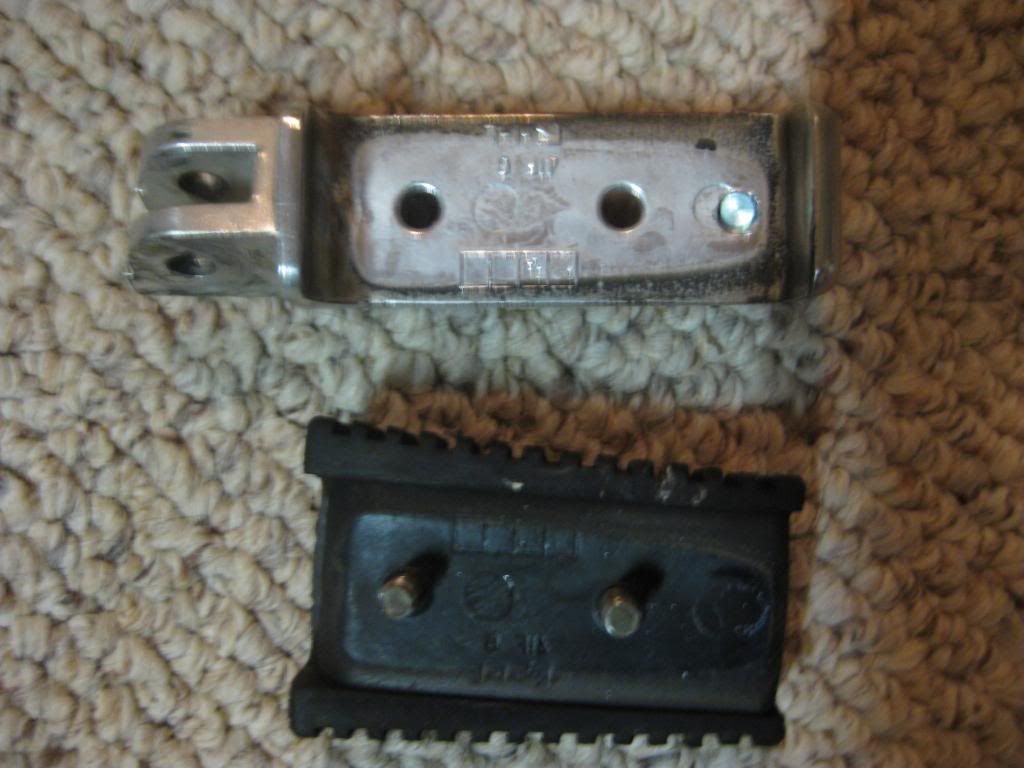 remove the rubber. throw it away or put it somewhere for spare parts.
now you want to cut off the lip that is at the end of the stock peg.
i used a jig saw.
take your time.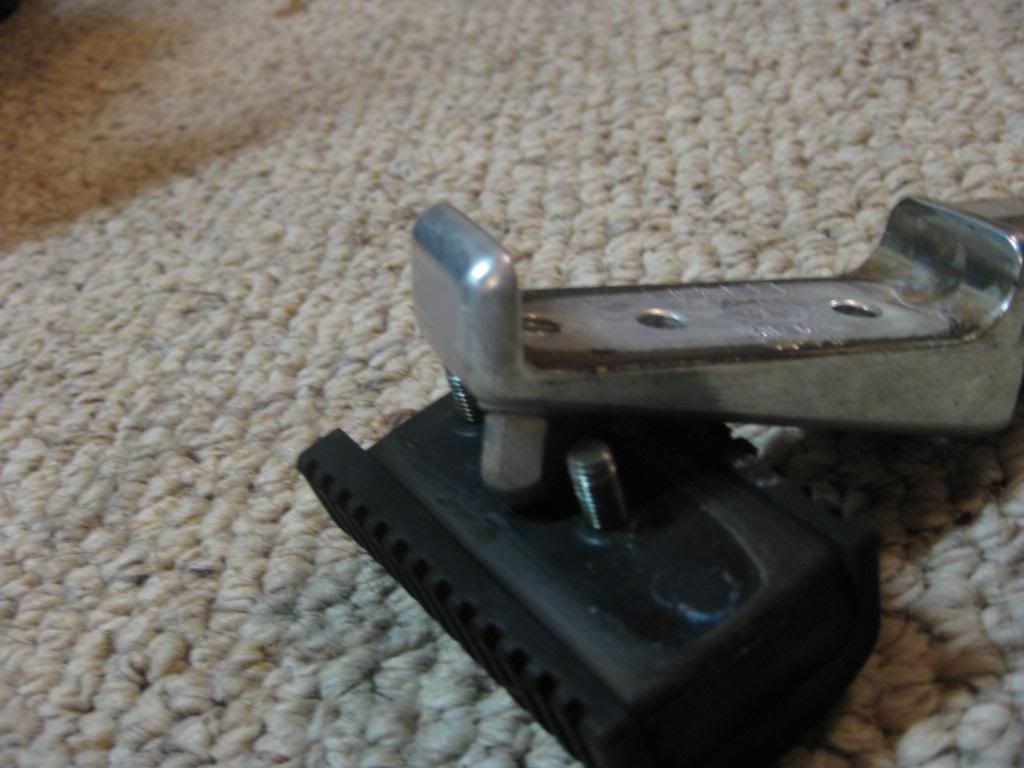 there has been discussion to cut it at an angle or cut it flat. if you cut it at an angle, the board of course will angle. i cut mine flat.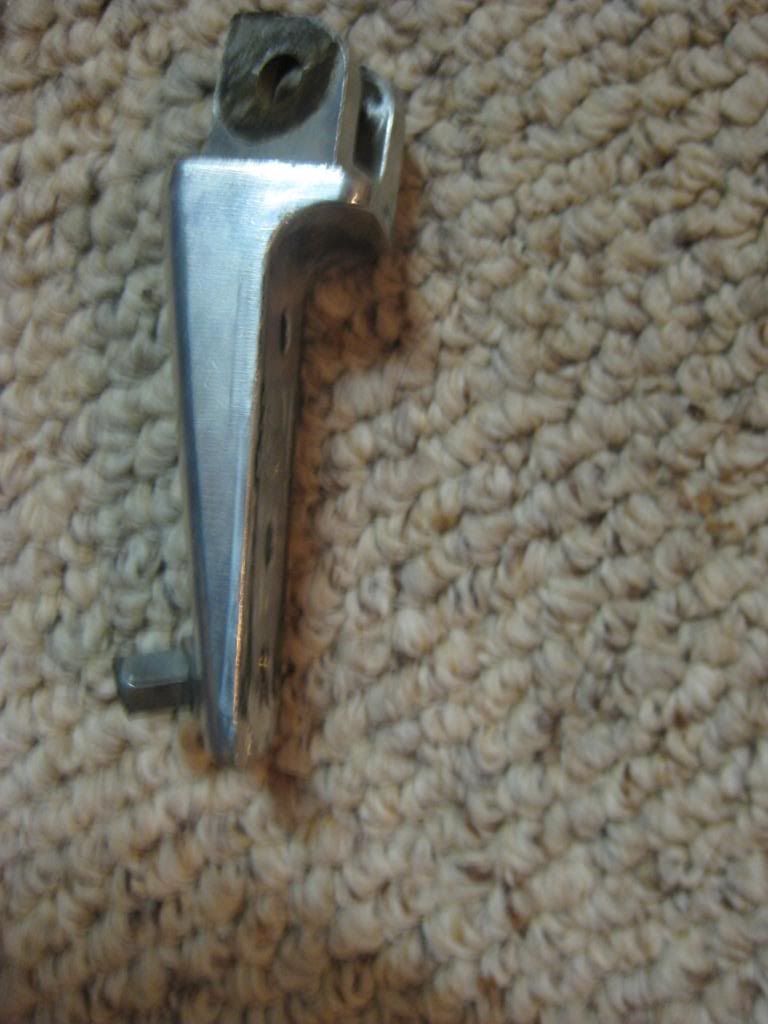 now you will need to place the stock peg bracket under the shaker floorboard to mark off where you need to notch out the floorboard.
i put mine just above the 2 middle holes that hold on the rubber mat.
mark the board with whatever you would like. i used a white board marker so that if i missed my cut, there wouldn't be a black perm mark.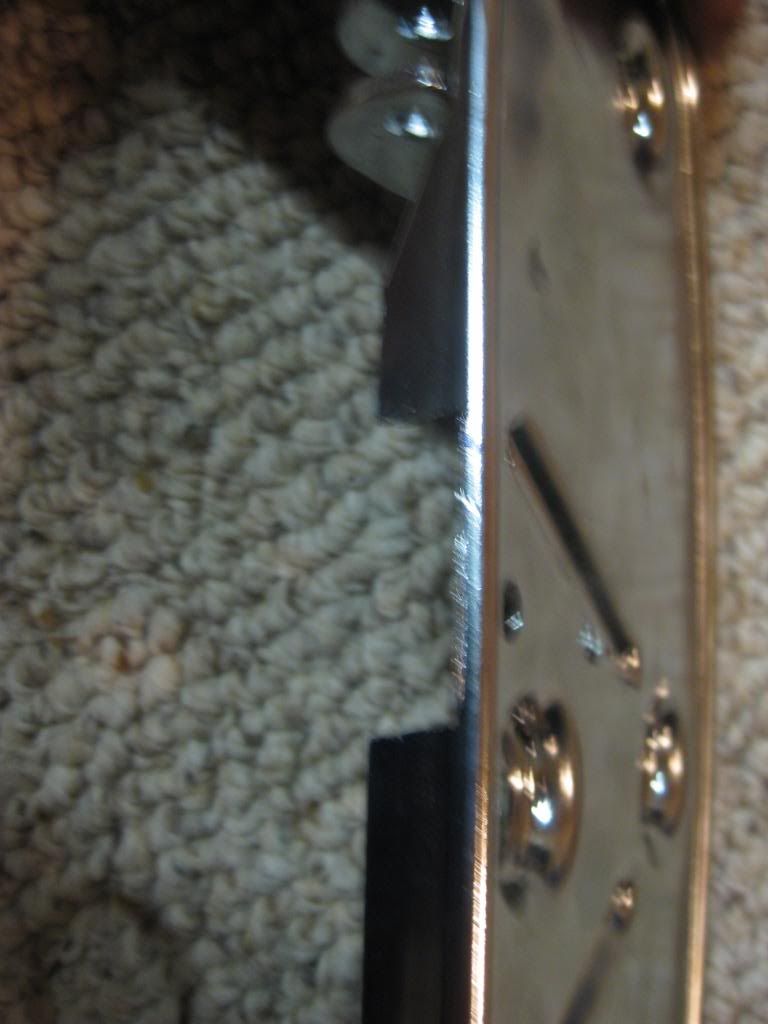 with the floorboard notched, flip it over so you are looking at the bottom.
put the stock peg on the floorboard as straight as you can get it, then mark the holes that are going through the stock peg bracket.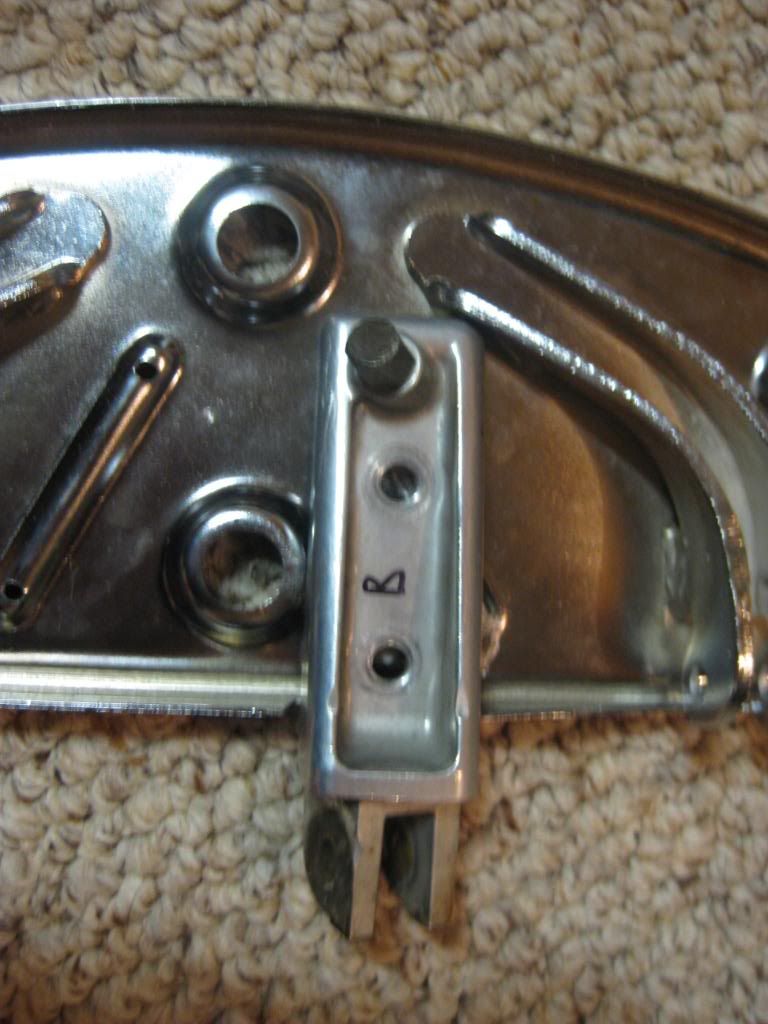 drill holes through the board where you marked.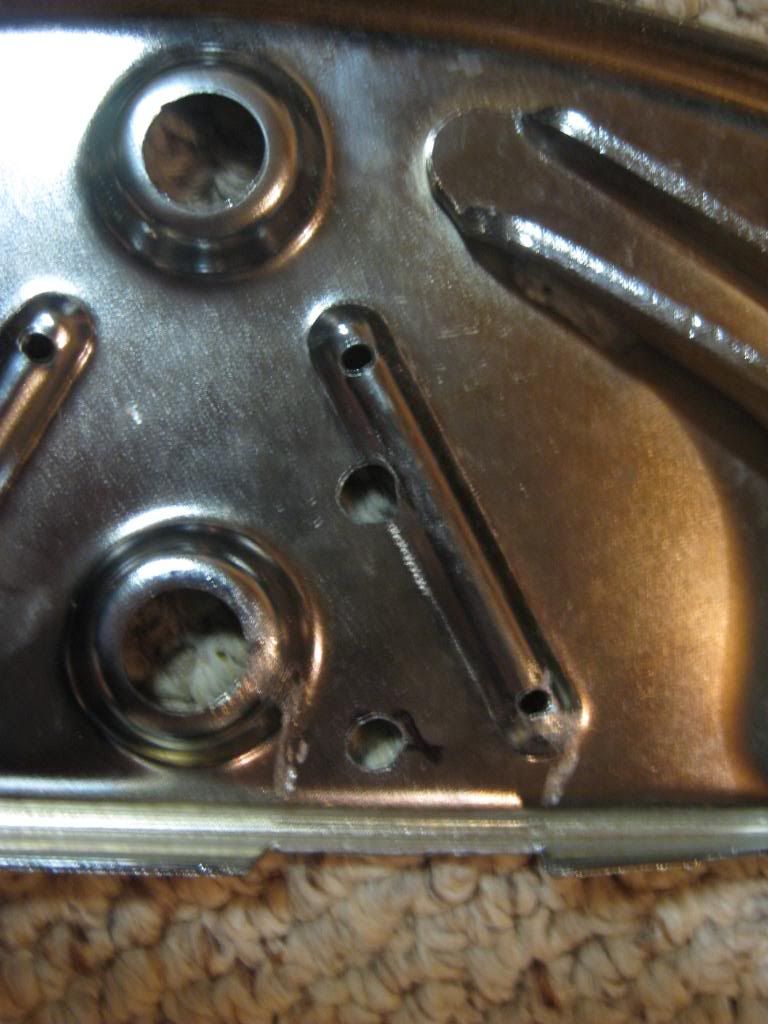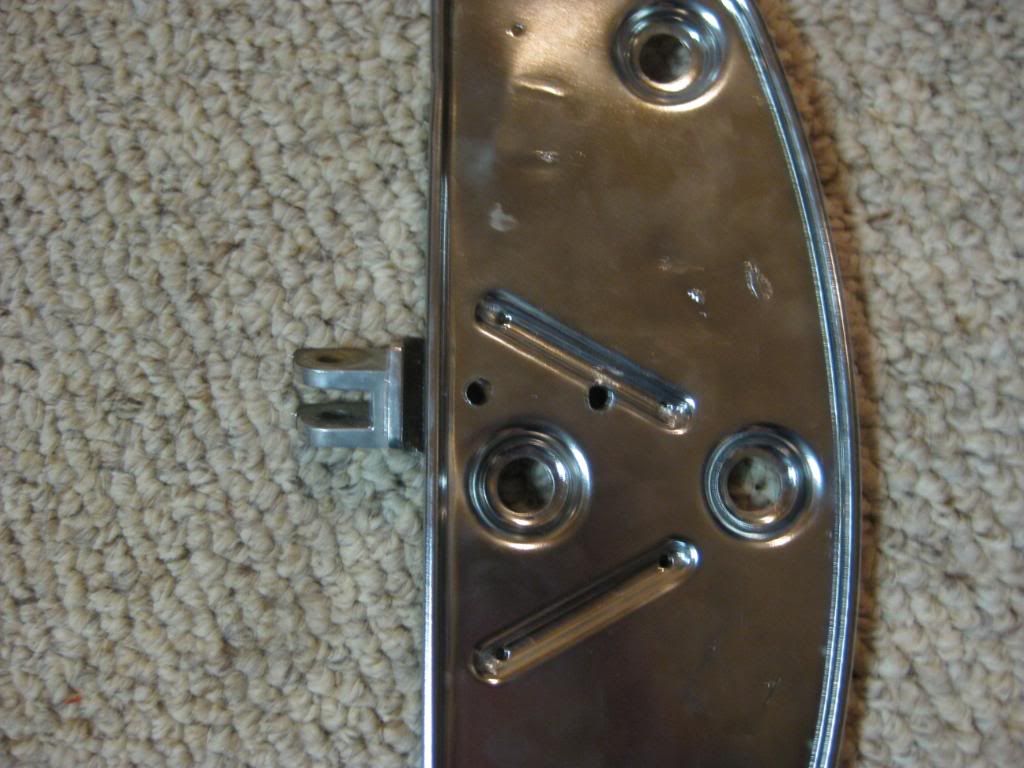 i used hex grade 8 1/4 x 20 x 1inch.
lock washers
lock nuts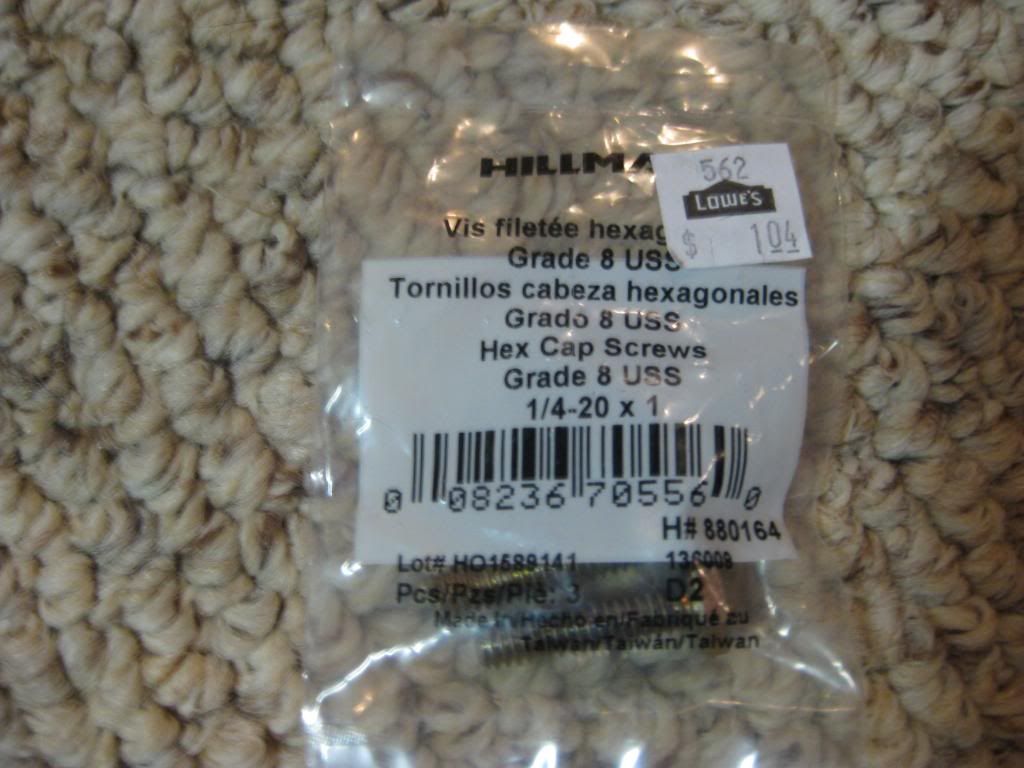 run the bolts through the floorboard and then through the peg bracket.
flip the floorboard over and put on your lock washers and lock nuts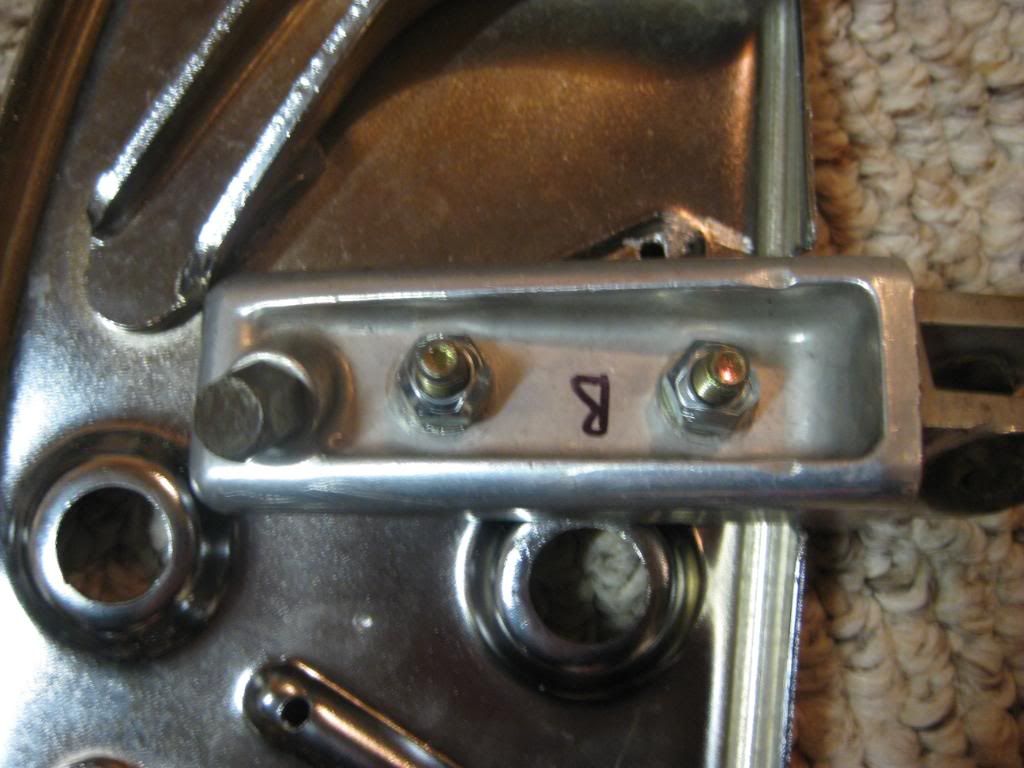 tighten it down so the floorboard doesnt move.
now take the c clip back off the bolt on the peg bracket.
slide the peg back into the slot.
run the bolt through the top hole.
put the spring in the middle.
replace the c clip.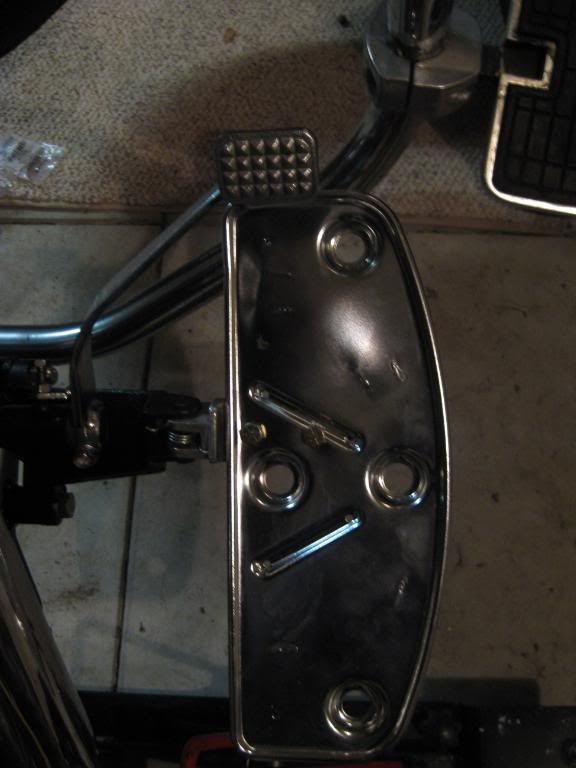 now install your rubber mats.
the hex head can barely be seen under the floorboard mat.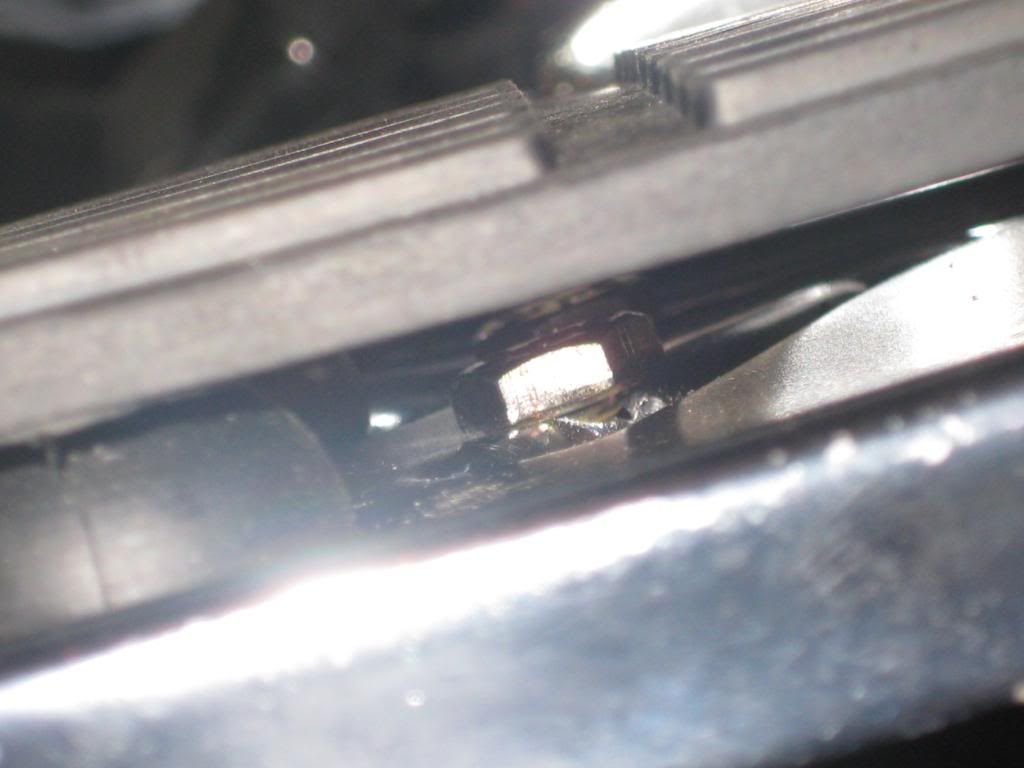 your end result should look like this
you have now adapted HD Shaker floorboards to stock (OEM) pegs. admire your work and if you did it right, you have spent 3/4 less than the other guy and have the same result! 8)