If anyone remembers, olromer stopped by to say hello. I told him about the VOL being back up and he might stop by later. I also told him about the ronnie ralley and we might ride up to that, that'd be cool... good man to ride with!
Curt
04 1600 classic
07 500R ninja
---
Tell him Coilguy says hi...I really liked meeting him

OS1
...........It's that you ride
"I predict future happiness for Americans if they can prevent the government from wasting the labors of the people under the pretense of taking care of them. Thomas Jefferson
---
Thats cool I hope he jumps on here.
---
That is soooo cool... I have been thinking about him. Tell him I said hi and I've lost his e-mail addy...
---
VOL Original
Posts: 565
Joined: March 11th, 2008, 7:47 am
Location: Blairsville GA
Maybe he'll pop in and we can all just tell him Hi ourselves. Hope so!
BlairWitch
It's not the destination, it's the journey.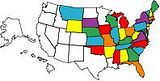 ---
---
Who is online
Users browsing this forum: No registered users and 3 guests